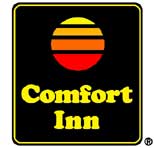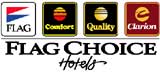 Tuesday, August 21, 2001

Dear Ian
For a small business that wants to keep up with the times it is very important to have access to the likes of internet and email.

Video Edge has helped Comfort Inn Robertson Gardens do this and we could not be more grateful.
Your patience and professionalism was evident when I pushed you 35ft off the ground in a cherry picker to do our aerial Virtual Tour shots and is just a sample of the extra effort that you were prepared to put in to satisfy your client.
This, along with your creativity and open minded outlook have helped create a website that has outshone my expectations. As a result, I would be more than happy to recommend your services to anyone who should need them.


Kind regards
Andrea Spencer
Sales & Marketing Manager
Flag Inn Robertson Gardens
FYI:
Steve, our General Manager, has just got back from the Comfort Inn National Meeting and you will be proud to know that our website was the sample used for what websites should look like. Our site was brought up live on the massive screens in the meeting.
I do hope that you get a few calls out of it.